Announcements
12th Summer Youth Band Music Program June 17th, 2019 thru July 11th, 2019 is open for registration. Click here for information on the program and click here to register for the program.
July 4th Parade Downtown Melbourne 10:00AM
Suntree Methodist Church Sunday, June 30th, Concert time TBA
The Adagio Sax Quartet, the area's pre-eminent saxophone quartet, will be in concert on June 7, 2019 at 7:00 pm at the First Friday Fellowship Concert at the Highland Ave Fellowship Church in Eau Gallie.
Salute Our Troops Memorial Day Activities, Monday, May 27, 4:00PM, Patrick AFB Yacht Club
Newsletter
Make sure you stay informed about upcoming concerts and program details. Click here to sign up for our Newsletter from Vertical Response and join the list of over 500 Brevard Residents who are staying connected with the MMB. The MMB never sells or shares any personal information about our Patrons.

Latest News
Registration Opens for MMB's Free Summer Music Program for Students in Grades 6 Through 12
The Melbourne Municipal Band (MMB) is holding its 12thannual Summer Youth Band (SYB) Music Program from June 17 through July 11, 2019. Registration closes Friday, May 31. The program has grown to include nearly 100 students the past few years.....readmore
Popular Vocal Trio to Perform in Eau Gallie on May 3
The Swingtimers Vocal Trio,a small ensemble of the Melbourne Municipal Band, will perform on May 3 at 7:00 pm at the First Friday Fellowship Concertat the Highland Ave Fellowship Church in Eau Gallie, 1591 Highland Ave. Th....readmore
12th Summer Youth Band Music Program
The Melbourne Municipal Band (MMB) is holding its 12th Summer Youth Band Music Program from June 17th, 2019 thru July 11th, 2019. The program is open to all students currently enrolled in grades 6 thru 12 during the 2018-2019 school year, who want to lear....readmore

Swingtime Dance tickets are also available at our ticket outlets for $7 each. Ticket outlets: Bold Cup Coffee (Viera), Jan's You-Frame-It (Cocoa Village), WMMB, Genesis Boutique, Marion Music, Brass & Reed Music Center, Guitar Haven, Ocean Sports World.
You may also order your tickets HERE for $10.
---
Photo Gallery




Video Gallery
Meet the Musicians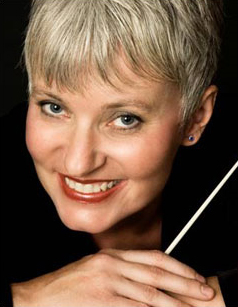 STACI ROSBURY was named as the Conductor for the Melbourne Municipal Band in June of 2010. Cleveland graduated from the University of Florida with her Bachelor in Music Education in 1992, and with her Master of Music in Instrumental Conducting in 1994. She studied conducting with Dr...