Announcements
MCO and Swingtime: Maestro Mark Nelson conducts the Melbourne Community Orchestra in "Jazz Up the New Year". The Swingtime Jazz Band joins the MCO for an evening of lively Jazz-y music to celebrate the New Year. Jan 30 and 31, 7:30PM Melbourne Auditorium. Free concert - No ticket required.
Newsletter
Make sure you stay informed about upcoming concerts and program details. Click here to sign up for our Newsletter from Vertical Response and join the list of over 500 Brevard Residents who are staying connected with the MMB. The MMB never sells or shares any personal information about our Patrons.

Latest News
Melbourne Municipal Band Presents Concert Tribute to Dance Music Through the Ages February 20 and 21
The Melbourne Municipal Band (MMB) will pay homage to centuries of popular dance music when it performs "Shall We Dance?" on February 20 and 21. The concerts begin at 7:30 p.m. at the Melbourne Auditorium, 625 E. Hi....readmore
Rock & Roll Revue Presents '50s Sock Hop Dance on Jan. 25
Rock & Roll Revue, an ensemble of the Melbourne Municipal Band, will present its second '50s-style sock hop on Friday, Jan. 25, beginning at 7 p.m. at the Melbourne Auditorium, 625 Hibiscus Blvd. Tickets are $10, and can be purchased at the door, at any....readmore
Swingtime January Concert Blends Classical and Jazz
Swingtime will present "A Mix of Classical and Jazz," on January 16 and 17, 2019 at 7:30 p.m. at the Melbourne Auditorium, 625 Hibiscus Blvd. There is no charge for the concert and tickets are not required.....readmore

Swingtime Dance tickets are also available at our ticket outlets for $7 each. Ticket outlets: WMMB, Genesis Boutique, Marion Music, Brass & Reed Music Center, Guitar Haven, Ocean Sports World.
You may also order your tickets HERE for $10.
---
Photo Gallery




Video Gallery
Meet the Musicians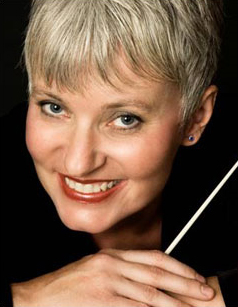 STACI ROSBURY was named as the Conductor for the Melbourne Municipal Band in June of 2010. Cleveland graduated from the University of Florida with her Bachelor in Music Education in 1992, and with her Master of Music in Instrumental Conducting in 1994. She studied conducting with Dr...