Announcements
12th Summer Youth Band Music Program June 17th, 2019 thru July 11th, 2019 is open for registration. Click here for information on the program and click here to register for the program.
Traveling Vietnam Wall Wickham Park - Sunday, May 12, 4:00PM-5PM
Instrument Demonstration and Petting Zoo Tuesday, April 2nd, Harbor City Baptist Church, 9:15AM - 10:00AM
St Patrick's Day Parade Downtown Melbourne, Saturday March 16, 11:00AM
Newsletter
Make sure you stay informed about upcoming concerts and program details. Click here to sign up for our Newsletter from Vertical Response and join the list of over 500 Brevard Residents who are staying connected with the MMB. The MMB never sells or shares any personal information about our Patrons.

Latest News
12th Summer Youth Band Music Program
The Melbourne Municipal Band (MMB) is holding its 12th Summer Youth Band Music Program from June 17th, 2019 thru July 11th, 2019. The program is open to all students currently enrolled in grades 6 thru 12 during the 2018-2019 school year, who want to lear....readmore
Melbourne Municipal Band Presents "What a Wonderful World" Concerts April 10 and 11
MMB will celebrate Earth Day through music, with a program inspired by Louis Armstrong's classic tune, What a Wonderful World. The concerts begin at 7:30 p.m. April 10 and 11 at the Melbourne Auditorium, 625 E. Hibiscus Blvd. There is no charge and tick....readmore
Swingtime Jazzes Up March with Concert and Dance Events
Swingtime ushers in spring with two events that will showcase the jazz and Big Band sounds for which it is famous. Both will be held at the Melbourne Auditorium, 625 Hibiscus Blvd.....readmore
Order your Sock Hop tickets HERE for $10.

Ticket outlets: Bold Cup Coffee (Viera), Jan's You-Frame-It (Cocoa Village), WMMB, Genesis Boutique, Marion Music, Brass & Reed Music Center, Guitar Haven, Ocean Sports World.
---
Photo Gallery




Video Gallery
Meet the Musicians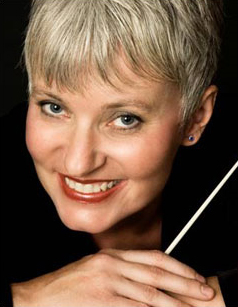 STACI ROSBURY was named as the Conductor for the Melbourne Municipal Band in June of 2010. Cleveland graduated from the University of Florida with her Bachelor in Music Education in 1992, and with her Master of Music in Instrumental Conducting in 1994. She studied conducting with Dr...